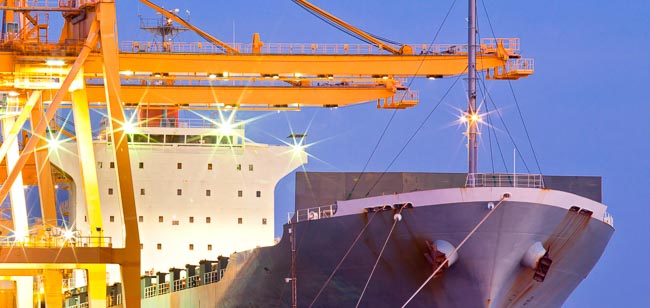 Head of Sales – Open Position
Distence Oy is looking for a Head of Sales to join our team in Espoo. Do you want a position in the frontline of industrial internet? Are you passionate about sales and business development? Keep reading and apply to join us.
About the role
We seek a talented, experienced sales professional to assume responsibility as Head of Sales, selling Distence into key customers in Finland and abroad. This includes selling to existing Distence customers and winning new business.
You will be working very closely with your colleagues to develop new value propositions, build awareness and reveal new sales opportunities.
As a successful sales executive, you will take a consultative approach and you are looked upon by our customers as trusted advisor. This is a great opportunity for professionals in the IoT or industrial maintenance sales to build on their existing track record by growing our business.
Your role as Head of Sales is a very important part of the continuous work to increase Distence's sales and turnover. You will be part of Distence management team.
Responsibilities
Generate revenue for Distence from existing and new customers
Managing and developing existing customers
Managing sales cycles efficiently and ensuring that revenues are received promptly
Developing and expanding business in alignment with market and product development initiatives
Continuously deliver accurate forecasts to Distence management to assist in business planning and reporting
Preparing sales plans in association with management; assisting company growth for its products by successfully executing on those plans
Drive a qualified pipeline within the sales cycle
Identifying new venture opportunities for the company's products and services,
Enhancing the corporate reputation and visibility in Finland and abroad through promotion of Distence products and technical expertise
Requirements & personal skills
Significant experience in solution sales preferably in the IoT and/or industrial maintenance domain
Track record of selling new business Named Accounts
Track record of achieving/exceeding sales quota
Proven success in selling to CxO level executives
Excellent networking ability
Ability to identify, cultivate and close deals in new areas
Strong negotiation skills
Skilled Solution seller with proven ability to create win-win proposals
Outstanding communication, presentation and negotiation skills (verbal and written).
Excellent organizational and time management skills
Able to maintain a high level of productivity and work effectively in a fast-paced, collaborative environment
Self-motivated and disciplined. This is a small team with large potential for growth.
To Apply
SalesOnly Finland Oy will assist us in recruitment. Please send your CV and cover letter to http://www.salesonly.fi/nykyiset-tyot/35-head-of-sales/. For more information you can contact SalesOnlys recruitment consultant Mikko Törni at +358 40 185 0303.
For more information about the company visit: www.distence.fi
Distence is an Industrial Internet technology company making industrial assets intelligent and connecting them to business processes with edge computing technology and an IoT platform. We provide a turnkey delivery from intelligent edge computing solutions to data visualization. Technology is modular and proven, enabling fast time to market and yet adapted to customer's needs.
Today our Customers, such as ABB or Moventas Gears, have gained benefits such as increased ROI of 50M€ investment by 10%, brought more than 200.000eur annual cost savings by preventing an emergency shut down of complete Energy plant, 1000eur more earnings in a day by improved production capacity. Our focus is expanding customer base in Nordics, Germany and UK.