The benefits from digitizing industrial assets
Information has no boundaries – it can benefit all functions
As the competitive landscape with the digital revolution is changing and the pace at which it changes accelerates, companies must also be ready to a multitude of potential outcomes – flexibility to react and to adjust will be key. Choosing one path simply is not possible. You must be ready to change course fast to survive. Alarmingly, according to a PWC-study, most companies, up to 70%, were focusing mostly on efficiency and cost cutting. Good examples being predictive maintenance, energy efficiency and remote monitoring. According to this study, the most balanced approach came from the Chinese, who also had the above-mentioned cost and efficiency as targets, but who also had the highest count in new business development as a benefit from digitalization.
Flexibility is one of the cornerstones of the Distributed Intelligence concept. What do we mean by flexibility and how does that differentiate the approach? We see flexibility in two parts, intertwined together. First, flexibility in the way we work. Starting with a question about the customers' business needs, with what information and how can they benefit from the information coming from digitalizing assets. Only after that need is defined, can we move to the technology. Even though this might sound as a common approach, identifying business needs first, this is not common, or genuinely true, in an industry combining hardware and software for mission critical assets, very much driven by technology, a point-to-point solution, a plug to a need.
To be truly flexible and business driven, the solution has to be flexible enough to accommodate the customers' needs to a degree, where they can build competitive advantage to their offering. However, as said in the beginning of this article, the rate of change is accelerating, so the business needs of today are not those of tomorrow. At the same time as our customers are launching new services using their new digital innovations, they need to be ready to react to the respective offerings from their competition. Room for maneuvering will be needed, one way of the other. If today the pressing business need is cost cuts and efficiency, tomorrow it will be business development, safety or quality. Too often still today, especially large companies have deep silos with thick walls, well protected budgets and territorial wars. But data knows no boundaries. From data you get information, and information is power.
As an initial starting point, remote monitoring might get the budget, after all it does cut cost and increase uptime. It also has a ROI that is easy to calculate. But if the asset or process is viewed across functions, and the technology harnessed to serve functions across the organization, the ROI could be multifold. The CFO is for sure interested in energy consumption, asset life and depending on the asset, utilization levels and possible revenue streams. HR can be interested in who is using the machine and do they have the necessary training or certification to use the asset. Sales is always interested in selling a new unit, new filters or other consumables or in understanding how the customer is using the unit – how could you increase customer satisfaction. The possibilities are never restricted to the needs of just one function. Technology must be built to support the above opportunities. The technology, both the hardware and the software, must also be dynamic, active. 2-way traffic, meaning not only monitoring and data collection, but also control, optimization and management. The asset must be made smart, if possible autonomous. Software updates are important, for both the operating system as well as the functions and features. The solution, from the smart terminal, edge-computing solution, to the platform must be able evolve as the world around the asset changes. Flexibility is king.
Industrial Gears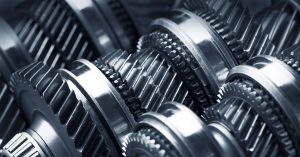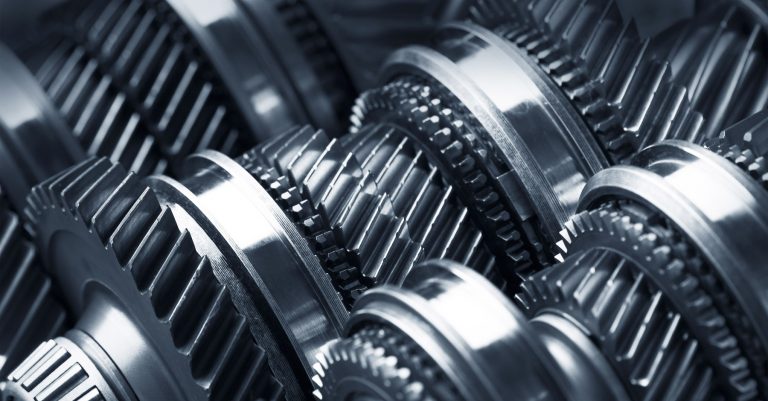 Distence has delivered solutions for customers to be installed on 5 continents in over 40 countries – bringing thousands ofindustrial gears alive, transparent. Our customers monitor and manage with the Distence Smart Terminals and the Condence IoT-platform assets located across the globe. Industrial gears are part of critical processes from energy generation to manufacturing, the value  proposition from longer life, higher uptime and more is significant. Read More.
Heavy Machinery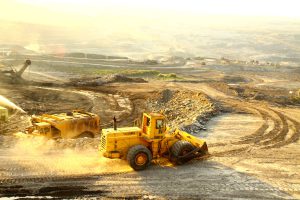 Condition and operations management of heavy machinery opens up new possibilities in driving proper operation and maintenance of a vehicle, energy or fuel consumption, safety, and naturally in extending the life of an asset. By understanding how the machine is being operated and combining the data with who is operating the heavy machinery, productivity and other parameters we can increase uptime, train the operators, optmize processes and extend the life of an asset. Read more.
Janne-Pekka Karttunen joins Distence as new Head of Sales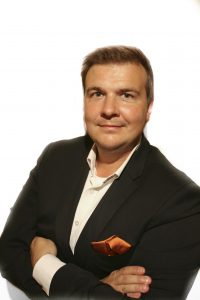 As business grows and the IIoT heats up, we are also gearing up to meet demand. We are happy to announce the appointment of Janne-Pekka Kartunen to the position of Head of Sales. Janne-Pekka has a long history in solution sales and business development from large international players such as Assa Abloy, Niscayah and Ascom. He holds a Master's degree from HAMK University of Applied Sciences.
In his position as Head of Sales, Janne-Pekka will be responsible for heading the sales function, leading the sales team as well as building the team as the business grows.
You can reach Janne-Pekka at:
Phone: +358 400 938 267
Email: Janne-Pekka.Karttunen@distence.fi
Come meet us at Teknologia 17 10.-12.10 in Helsinki
STAND 7g101

This event is a great opportunity to see where the most interesting and leading companies are and what technologies are emerging. What is the competition up to? This event covers: Automation * Elkom * Hydraulics & Pneumatics * MecaTec * Sheet Metal * Robosteam * Maintenance * LOGY iSCM. As the theme of the year is Information – for Distence, this is a fantastic opportunity to showcase our expertise in harnessing the full potential of industrial assets with our Smart Terminals and Condense-platform. Come discuss at our stand why some of the largest players in energy and construction among others have chosen our technology.
Distence Team – new faces, new open positions
Our team is growing. We are extremely happy to announce that Juha Pankakoski, Chief Digital Officer at Konecranes, has joined the Distence Board of Directors. Over the past months several talented programmers have joined our team to strengthen both our R&D and our delivery capablilities. As featured above, Janne-Pekka Karttunen has joined us as the new Head of Sales.
Currently we are looking for an Operations Manager to own the order-to-delivery process to our Espoo, office. In addition we are looking for area sales managers for both Sweden and Germany.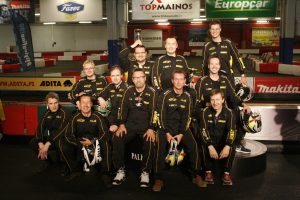 Condense IIoT-platform – deploying Big Data
Did you know why we chose Condence as the name of our Cloud Service? The name originates from the idea that smart terminals are computing at the edge of the cloud and "up cloud" simply condenses the data to information. So we are proud to release our Condence cloud service as a full features web-age solution. With Condence we are able pick up speed in releasing new features to market, provide open, secure and future proof architecture as well as efficient reporting functions for collected data.
With our new smart terminals, we provide flexibility at the device level, in other words Edge of the cloud. That's only half of the solution. Device management and configuration is handled from the cloud. With Condence we can e.g. update functional features of firmware to all, device group or to individual device. This saves significantly time, makes using easier and decreases possibility of human errors.  In case there are obscurities, we provide an audit trail to system and user actions to enable investigations of incident.
Once we have collected vast amounts of data we need to process it efficiently. In Condence we provide efficient reporting tools to follow e.g. trends, comparison of data among other metrics. In case information should be delivered to 3rd party system (e.g. in a system-of-systems architecture) we can deliver it directly from a smart terminal or more processed from the Condence cloud. User view is customizable by user and every operator can have information needed for their role presented quickly.
Condence is a continuously developing solution and we are releasing new features regularly. As the solution is provided from the cloud, these can be taken into use very easily. Some of the new features include integration to generic IoT platforms to enable "system of systems" functionalities and adapt machine learning to deploy data collected back into use. This will continue our mission to bring intelligence in to industrial asset by making them aware of themselves and their surroundings, and complete the loop to deploy Big Data.
T-series Smart Terminals – Turning assets to adaptive resources
The next generation of smart terminals brings flexibility never seen before, new features to an even more future proof solution. We are not stopping there – we are adding features continuously via firmware updates.
Flexibility
As agreed flexibility is a must in continuously changing business environment and IIoT. Our solution is supposed to be used over a decade and we need to integrate flexibility to our design. To challenge this we bring modern industrial grade components, configurable connections for sensors and more calculation power to increase local level intelligence. In the architecture all devices and applications running on them are cofigurable and updateable remotely to decrease total cost of ownership and increase their lifespan. As we also do customer specific hardware to our OEM accounts the new terminal is even more easily customizable to meet special requirements.
New features
With the new smart terminal we are able to connect new sensor types. One of these is IEPE – sensors that are commonly used in rotating machine analyzes. These can deliver vast amount of data in a short period of time. We can preanalyze the data locally at the asset, on the edge, and send only the relevant data to the Condence Cloud. This feature delivers direct savings in roaming and storage costs.
Additional features
We will start mass production of the new smart terminals in the beginning of next year. There are still new features to look for. We are releasing geolocation features, onboard gyro (acceleration) sensor as well as Bluetooth low energy sensor support. As a proof of the flexibility users of the new start termianal generation can have these features via updating the software of the device. Easy and cost efficient!
There will be more information to be released in the near future. Come meet us at Teknologia 17 fair on 10.-12.10 in Helsinki and discuss in more detail.
www.distence.fi
The Distence homepage has seen an update, now covering a number of asset groups, including industrial gears, motors, vechicles, heavy machinery, pumps etc.; several case studies and industry snapshots in english, german, swedish and finnish. Please take look!
Please contact us and we'll tell more about our technology and services! Contact.