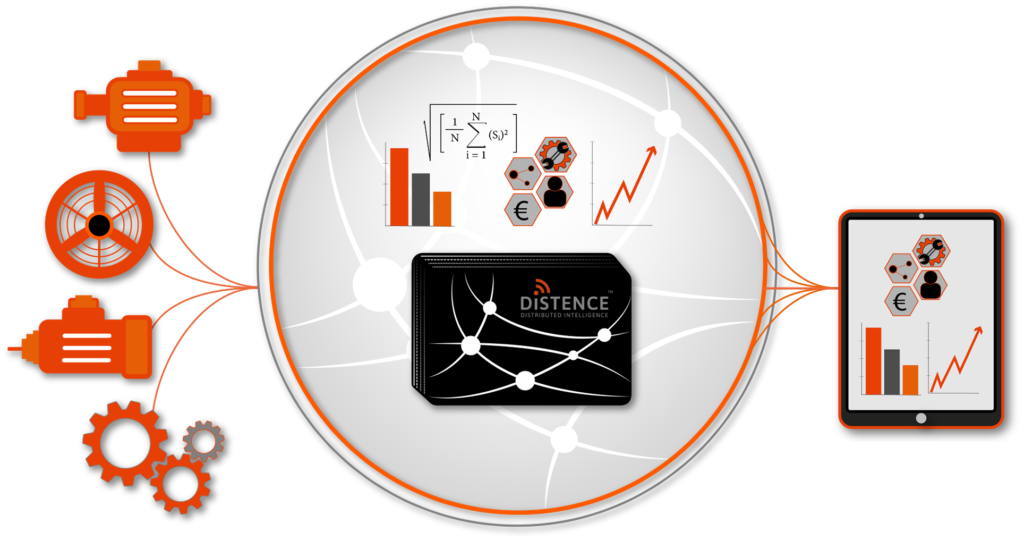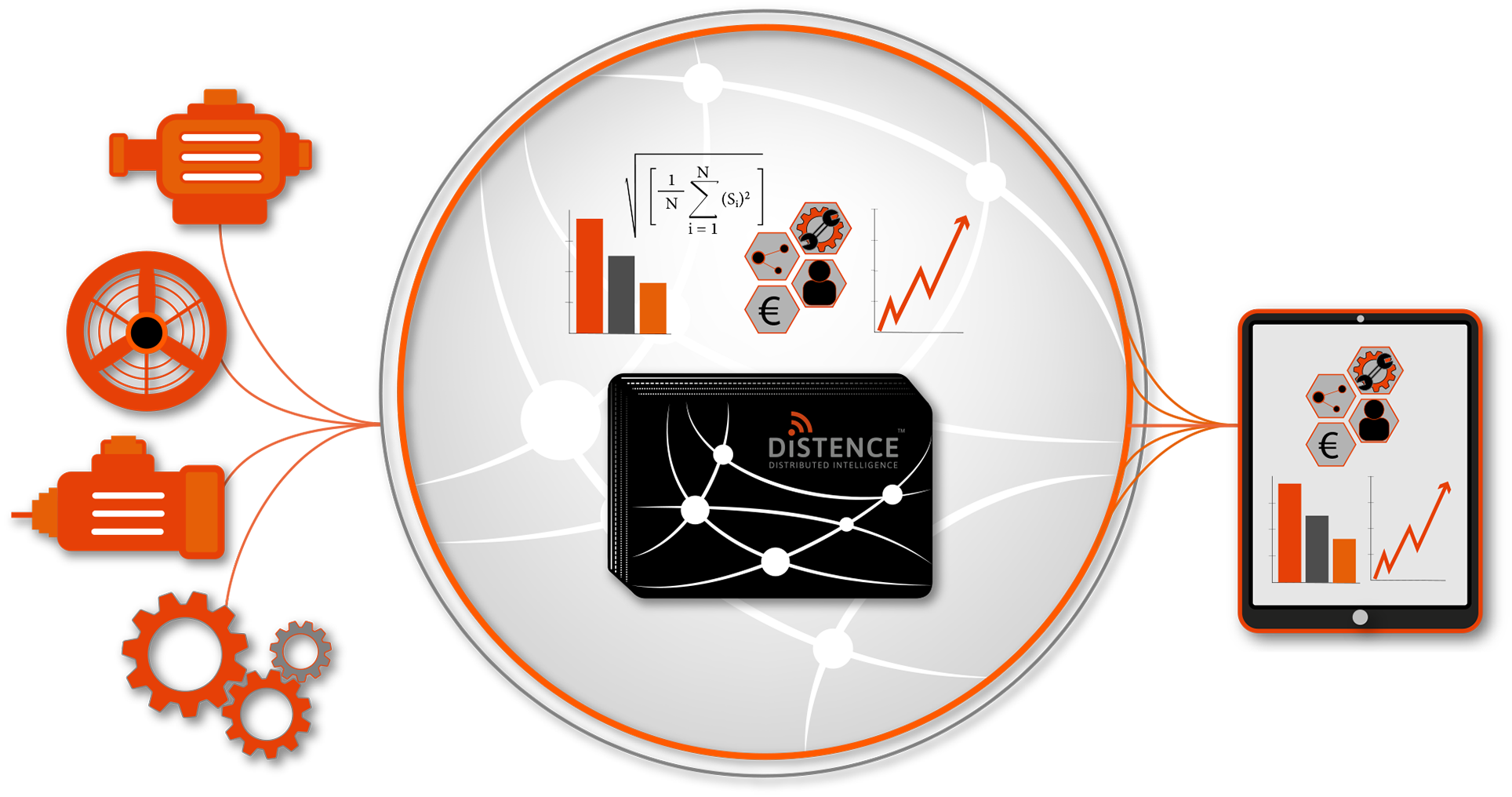 Top of the line technology for industrial use
Distence's  Condence technology allows customers to sample raw data from standard sensors connected to Condence hardware terminal.
Terminal samples and converts raw data to actionable information using our analytic tools.
Relevant information is sent to the cloud with integrated connectivity and visualized to key metrics and performance indicators.
Read more on product website Condence.io

Distence Condence technology combines on-site analysis and cloud scalability to form a unique combination of efficient data processing. With our Hardware terminals, our customer is able to collect the data directly from sensors and analyze it on-site (this method is called Edge computing).
Condition management of industrial assets has been a manual on-site task for several decades. To some extent, it has been automatized, yet many of the methods still require frequent manual inspections to achieve a relevant level of accuracy. This naturally translates to lower reliability and higher cost.
Through working with global players in pumps, wind power, industrial gears, electric motors, and other heavy machinery, we have developed a scalable and flexible solution for professional condition monitoring and management.
Distence offers:
a cloud platform, cloud analytic tools, edge computing hardware, and edge analytic tools.