Hardware designed for industrial IoT use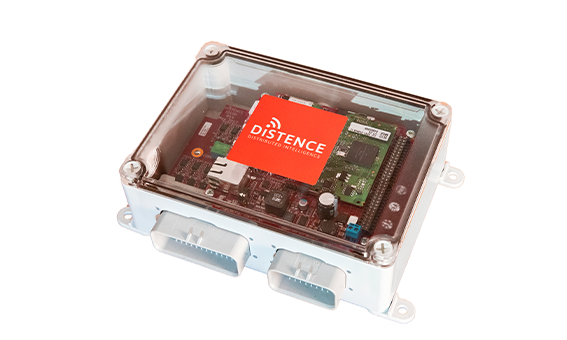 Distence has more than 15 years of experience on hardware development for embedded application in industrial environments. Described hardware is designed and optimized for this specific use. Distence provides several hardware options in the Condence product family. The solution is built from Edge computing hardware running embedded analytics and management from the cloud.
Hardware is modular and it can easily adjust to fit required general needs. Two most common differences of hardware types are whether it will need vibration analysis from IEPE channel or not.
Our technology can take up to 8 dimensions of acceleration simultaneously. If there is a need for more, you can combine several hardware units. On top of this, there is an option to connect V or mA sensors and digital buses to have a complete overview of asset performance and condition.
As the hardware and the software is our own design, we have a unique benefit of optimizing the performance and we can provide an optimal solution for industrial use.
Interested to hear more?
Leave us your contact information and we'll contact you!