In many cases, our customers do not need or want a generic IoT-platform, but a reliable focused approach – a device cloud. This is why we launched Condence! It is the ideal platform for intelligent administration of Smart Terminals and for collecting and presenting information. It brings together our years of experience from our customers operating power plants, processing plants and wind farms.
Did you know why we chose Condence as the name of our Cloud Service? The name originates from the idea that smart terminals are computing at the edge of the cloud and "up cloud" simply condenses the data to information. So we are proud to release our Condence cloud service as a full features web-age solution. With Condence we are able pick up speed in releasing new features to market, provide open, secure and future proof architecture as well as efficient reporting functions for collected data.
With our new smart terminals, we provide flexibility at the device level in other words Edge of the cloud. That's only half of the solution. Device management and configuration is handled from the cloud. With Condence we can e.g. update functional features, the micro apps running on smart terminals or the firmware to device groups or to an individual device. This saves significantly time, makes using easier and decreases possibility of human errors.  In case there are obscurities we provide an audit trail on system and user actions to shed light on the question.
Once we have collected vast amounts of data we need to process it efficiently. In Condence we provide efficient reporting tools to follow e.g. trends, comparison of data among other metrics. In case information should be delivered to a 3rd party system (e.g. in a system of systems architecture) we can deliver it directly from a smart terminal or more processed from Condence cloud. User view is customizable by user and every operator can have information needed for the role presented quickly.
Condence is a continuously developing solution – we are to releasing new features as they come. As the solution is provided from the cloud these can be taken into use easily and promptly. Some of the new features include integration to generic IoT platforms to enable "system of systems" functionalities and adapt machine learning to deploy data collected back into use. This will continue our mission to bring intelligence to industrial assets by making them aware of themselves and their surroundings.
To learn more, please visit us at Teknologia 2017 fair event on 10.10.- 12.10. at the Helsinki Fair Centre or contact us below.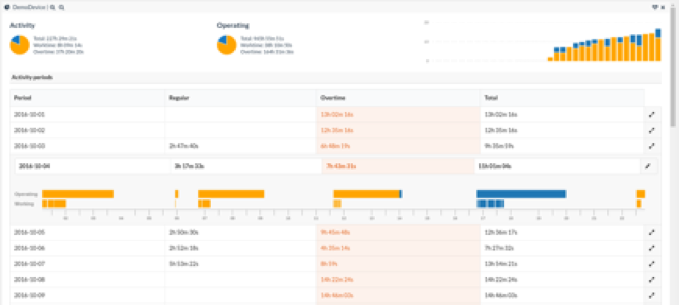 Data storage and reporting
Flexible and functional dashboard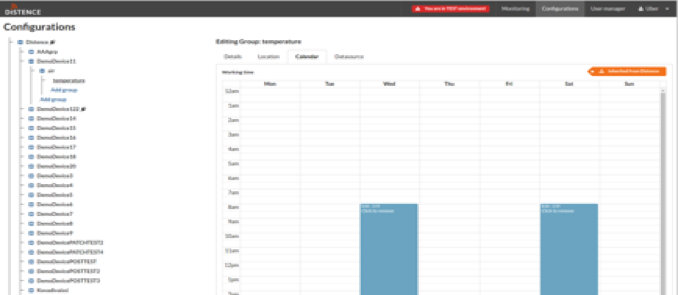 User Management, configurations and settings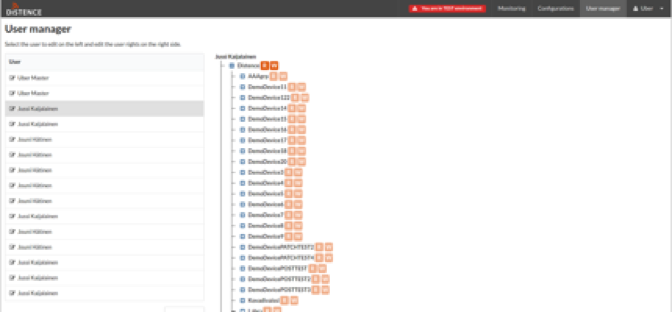 Asset grouping and view control
"The Distence Solution delivers our customers an information platform that both increases intelligence at the asset level and connects them to the customers' business processes.
Our solution impacts both the CAPEX and the OPEX.
It stands on 3 qualities, that offer our customers immediate access to value: Flexibility – prepare for the future –  the solution is based on our customer's specific need for information; Reliability – low technology risk –  industrial grade solution, field proven in over 40 countries; and Speed – fast market entry."
With the Distence solution, our customers' can focus on the information that drives their business.