Demanding environments demand industrial grade intelligence
Mission critical assets, vicious environments and heterogeneous asset base
The industries and respective environments Distence delivers solutions to, all have in common a few characteristics. First, the assets are all mission critical – such as assets in power plants, process industry and for example high voltage transformers and wind turbines, both on land and off-shore, securing energy supply to cities. The goal being in many cases to ensure an uninterrupted process, maximum uptime. Second, the physical environment the smart terminals, local intelligence, operate in, impose huge demands on the units themselves as well as the communication technologies used to talk to the IoT-platform. High current surroundings, the heat of the desert or the frigid and humid conditions in an off-shore wind turbine have all shaped the Distence solution. Third, the heterogeneous nature of both the technical environment, underlying assets as well as the end-user of the information, pose extreme flexibility requirements to the technology. It is these three charateristics that Distence has focused on in its award winning approach and edge computing solution.
Come meet us at Hannover Messe 24.4.-28.4. at Hall 16 stand D10 to see what our technology and team can do for you.
—————————————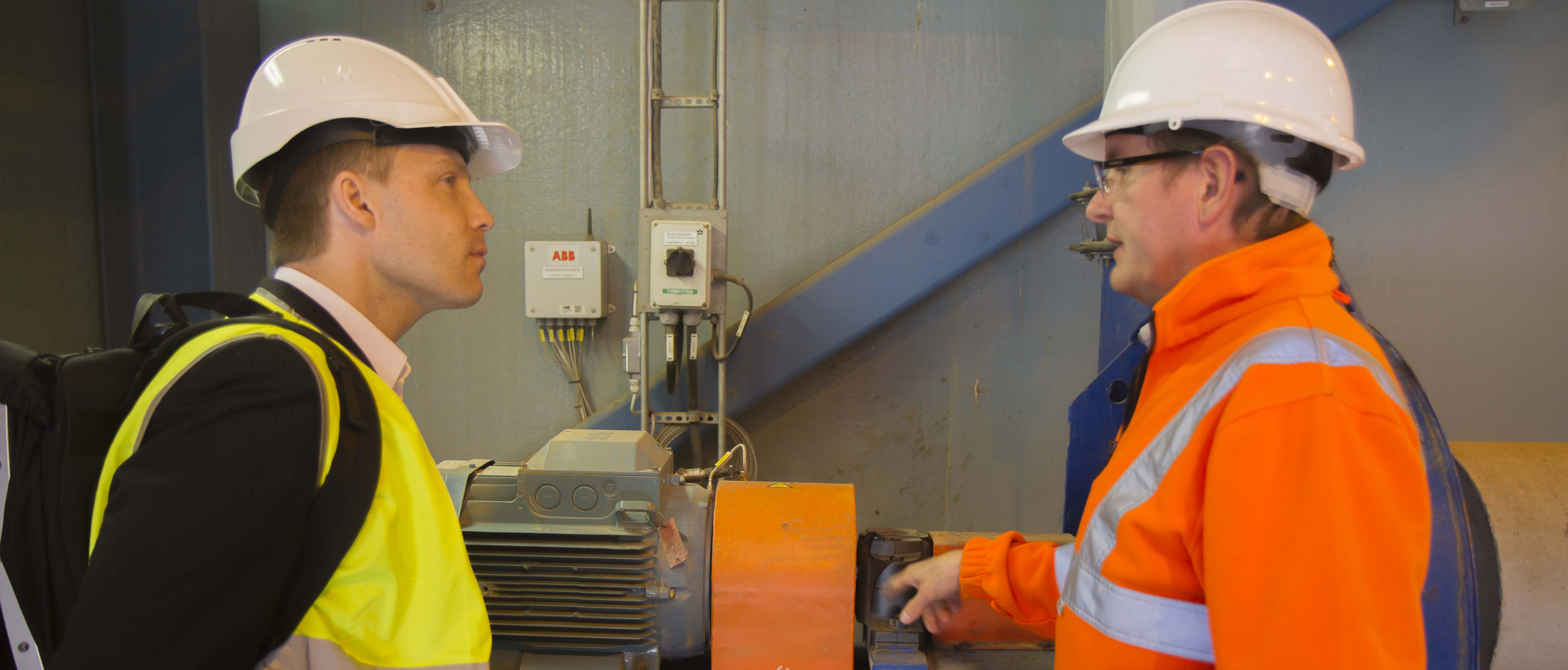 Case – Kotkan Energia – Power plant
"The system was easy to implement, practically service free and does not require a maintenance stop to be installed.", explains Matti. "One of the main reasons for Kotkan Energia choosing this specifc system and service was the easy and fast implementation. Click here to download the case!
————————————————————–
Guest Blog by
Päivi Karesjoki
CEO, Avarea Oy
50 billion connected devices by 2020 –  Data without 'real-time' or any analytics is value not yet realized
'You need to manage the data so that you can manage with the data' – a very clever statement from one of our customers.  Six months ago, we concluded a large study about the world of IoT; its status, future, challenges, opportunities, and obstacles. It is very trendy to add the word 'smart' in front of an industry or concept to indicate an IoT approach:  smart manufacturing, smart health, smart home, and smart energy to name few. Does the word smart make a difference?
Most companies have realized they need 'to do something' in IoT. But where and how to start?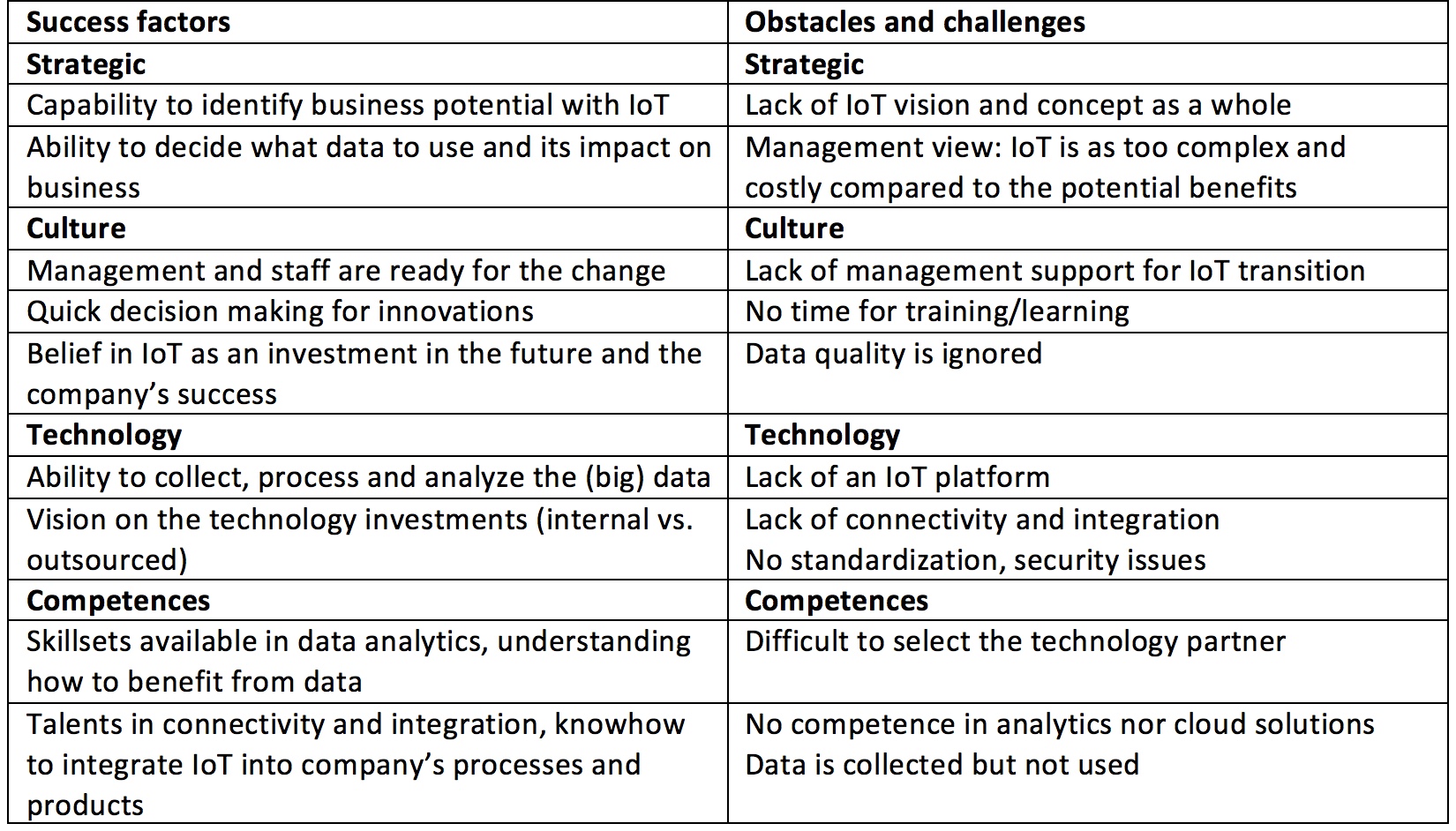 Based on the above findings we realized that companies need IoT services with four perspectives:
Strategic IoT consulting – how does IoT benefit the business?
Change management – how do we need to change our way of working?
Technology consulting –  how to build IoT platforms, connectivity, and integration.
Business Analytics – how to utilize the data and its value quickly in our operations and how to manage with the data – impacts on the processes/products.
Back to the question, where and how to start?
We realize that if a company has only one or two out of those perspectives, it might not be successful with its IoT initiatives.  Our approach is to start with our agile Accelerator concept to identify business potential and value, innovate quickly the analytics use case, run a proof of concept, and advise on the optimal competence set-up (in house – outsource -hybrid). Furthermore, we work closely with innovative partners like Distence to form complete end-to-end solutions, and then we can really see Smart XX become a differentiator.
Read more about our concept and services and use cases at www.avarea.fi
Author: Päivi Karesjoki, CEO at Avarea Oy
——————————————————

Increasing ROI from industrial assets – visit experiences from Maintenance Next 2017 in Rotterdam, Netherlands
Summary: Maintenance Next is a bi-yearly tradeshow in Rotterdam focusing on maintenance solutions for several industries although oil & gas got highest focus. In 2015 there were ~11 000 visitors. The tradeshow covered technologies as well as services provided for asset management.
Maintenance Next 2017 took place in Rotterdam Ahoy exhibition center from April 11th to 13th. This was the first time for Distence to visit the show. The scope was to market Distence solutions as well as gain insight into the tradeshow from future presence and technology viewpoint.
I would categorize the exhibitors in five categories: 1. Companies providing backup equipment for the facilities while maintenance is performed, 2. Maintenance service providers, 3. SW solutions providers for maintenance optimization and asset management 4. New technologies on SW & HW to improve the efficiency of maintenance and asset management and 5. Equipment providers for maintenance personnel.
From several discussions with companies providing maintenance services a key take a way for us was the fact that remote monitoring and control of assets such as gear boxes and electrical motors is gaining more momentum. There are forward looking organizations which have already taken significant steps towards this direction by investing in solutions to leverage in their daily business and adding value to their customers thru higher service levels and improved cost efficiency by removing the need for manual inspection. Another interesting insight was the high number of remote equipment and machinery required during the maintenance of industrial facilities. There is equipment such as aggregators, pumps, and tanks, to list few, which often are rented for temporary use. Third segment of SW solutions tailored for asset management increase also need to gain access to different type of equipment not only from condition monitoring and predictive maintenance standpoint, but from much wider perspective of use and operation of the asset.
All the examples of services and solutions above can benefit from collaboration with Distence. Distence's Condence platform with Smart terminals provide an easy way to pilot targeted solution for remote control of industrial assets capturing not only the key condition monitoring indicators, but also cover the use, location, and energy consumption of the asset. Rental services can be more effective and additional service products can be provided based on the information Distence solutions generate.
Author: Kalle Nurminen, Head of Sales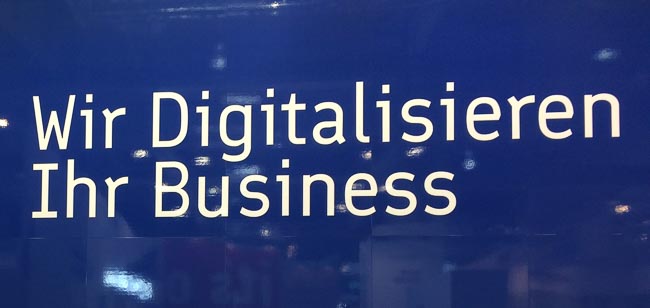 —————————-
Hannover Messe 24.-28.4.2017
Hannover Messe gathers again in April together the leading technology innovators from
around the world to showcase best practices. Industrie 4.0. and the IIoT are big themes. Distence is presenting our new IoT-platform, new edge computing technology and some of our customer solutions at our stand Hall 16, Stand D10.
To set up a meeting at either of the events or to learn more about our solutions, please contact  Kalle Nurminen (+358 40 538 2216) or Samuli Hartikainen (+358 40 3015002) or email firstname.lastname@distence.fi.